Exceptionally crafted modern designs for your kitchen
We are renowned as the best designers of Modular Kitchen in Gorakhpur, where you can find the best Modular kitchen designs at an affordable price.
We have several modular kitchen designs which would fit with your interior aesthetics and the budget.
We use products of high quality which are moisture-proof and resistant to termite.
Our kitchens are designed to suit all types of areas and spaces. We ensure to optimize storage space.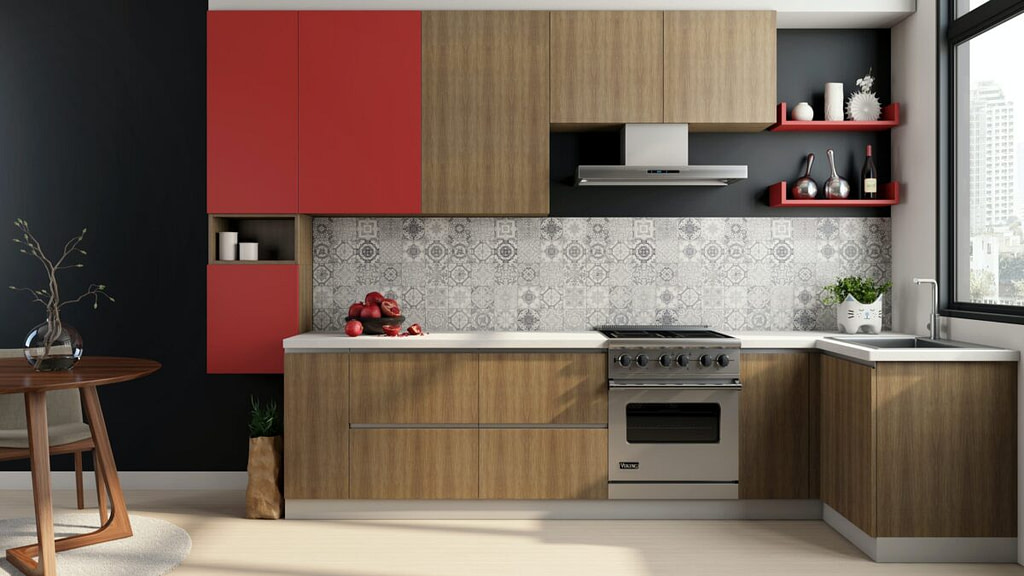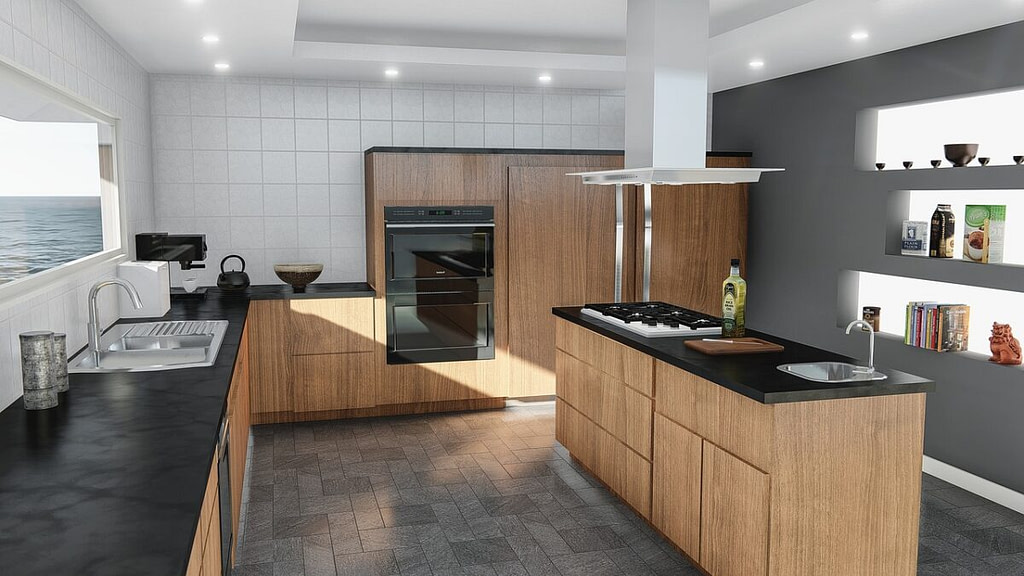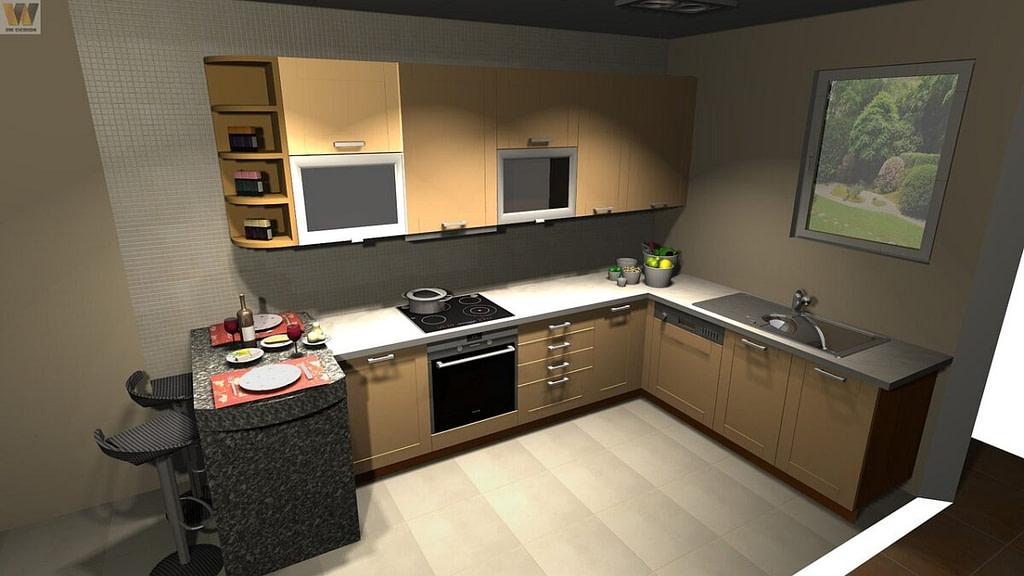 Best Modular Kitchen in Gorakhpur
Kitchen is the most important part of your home. It is the place where miracles happen; where we prepare our delicious food. It is the place where we gather with our friends and family to sit around the dining table and spend our quality time with our loved ones. Because of this reason, people are always looking for a well-structured yet simple kitchen.
They want a flawless design space that is functional but homely too. In older kitchen designs each fixture was supposed to be individually installed. Hence resulting in high cost and messy construction.
We are applauded as the best designer of modular kitchen in Gorakhpur
We produce the shutters using raw materials of the best quality. Those shutters provide the perfect combination of comfort and style.

We look forward to decorating your spaces with unprecedented creativity with an exciting range available in colour and design.

We follow international procedures and use the best raw materials for Modular kitchen fabrication to succeed in our pursuit of creating premium quality products with a cost-effective solution.

Our superior quality products capture no moisture and are resistant to termite. For several of our designs the need for storage is highly demanding for which we ensure to provide ample space.

Since we prioritize size requirements and quality, our products can be easily installed. 

The items are shipped carefully, unpacked and linked to your doorstep.
- by our designers of modular kitchen in Gorakhpur
It is a terminology used for the modern kitchen formation which includes a number of cabinets to support different things in different sections- floor section and wall section. Floor section is defined as having cabinets attached to the floor while the wall section is defined as having cabinets attached to the walls near the rooftops.
We all know, there are lots of issues of space in flat and apartments, a modular kitchen helps us saving space as well as to shine out more in the least.
Straight Modular Kitchens:

Has shelf cabinets, drawers with baskets, rolling units and lift up, and is ideal for non-spacious households to give that minimalistic look.

Parallel Modular Kitchens:

Differentiates storage area in the kitchen from the cooking space. It has shelf cabinets, mid-height units and lift ups.

L- Shaped Modular Kitchens:

Large spaces can accommodate the L-shaped modular kitchen well as it allows an open layout in your space.

U- Shaped Modular Kitchens:

If you have a large dedicated kitchen area, the U-shaped modular kitchen design should be the preferred choice as you will have enough cabinet space.

Island Modular Kitchens:

If you want to take out enough space for casual dining along with the cooking area, then the Island set up is rightly meant for you.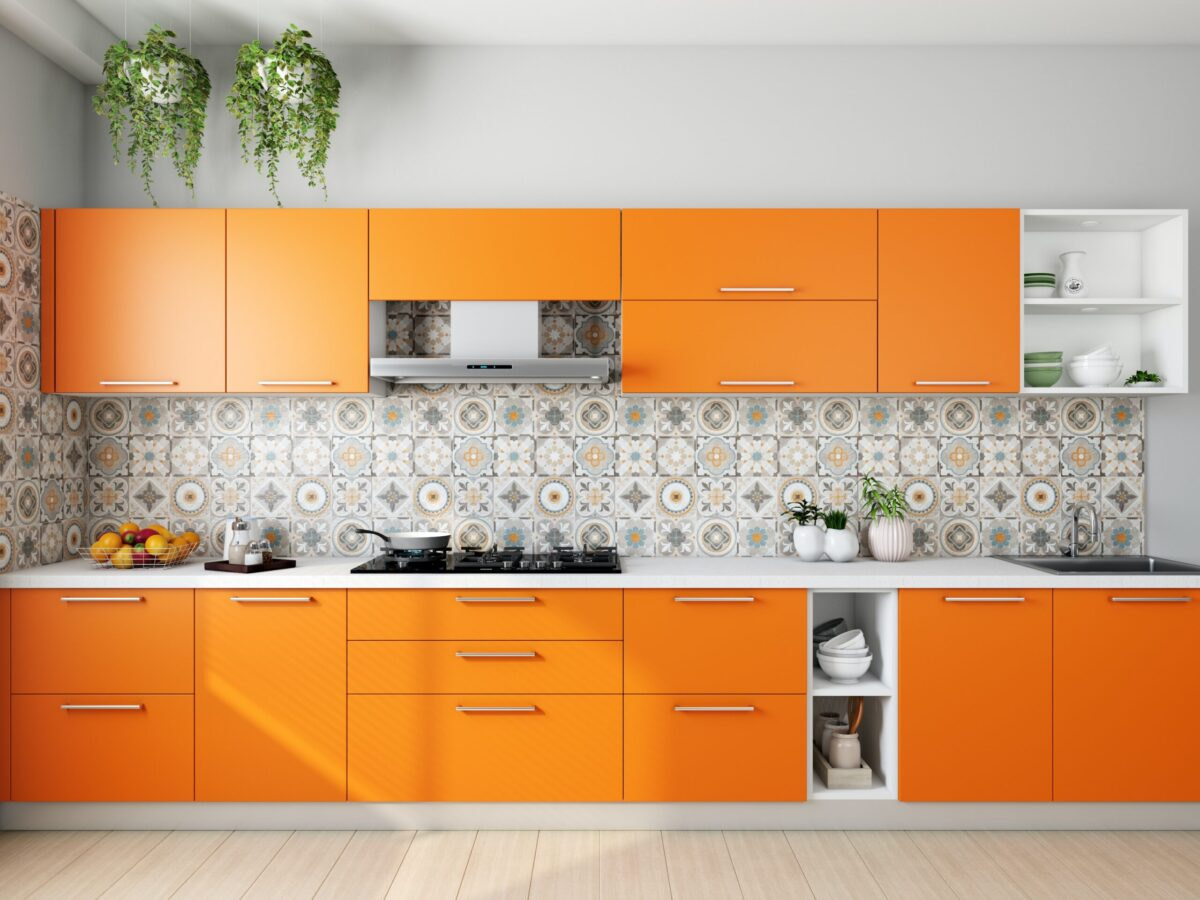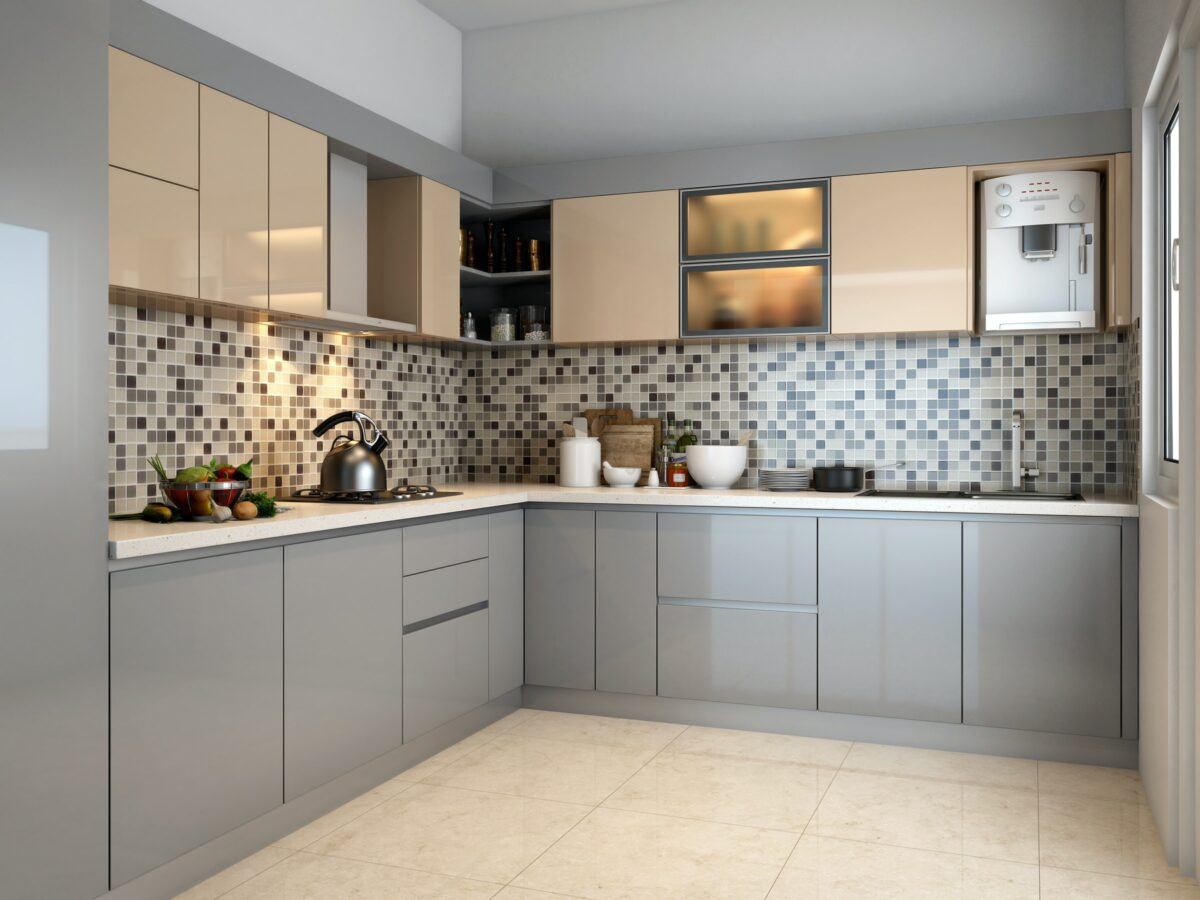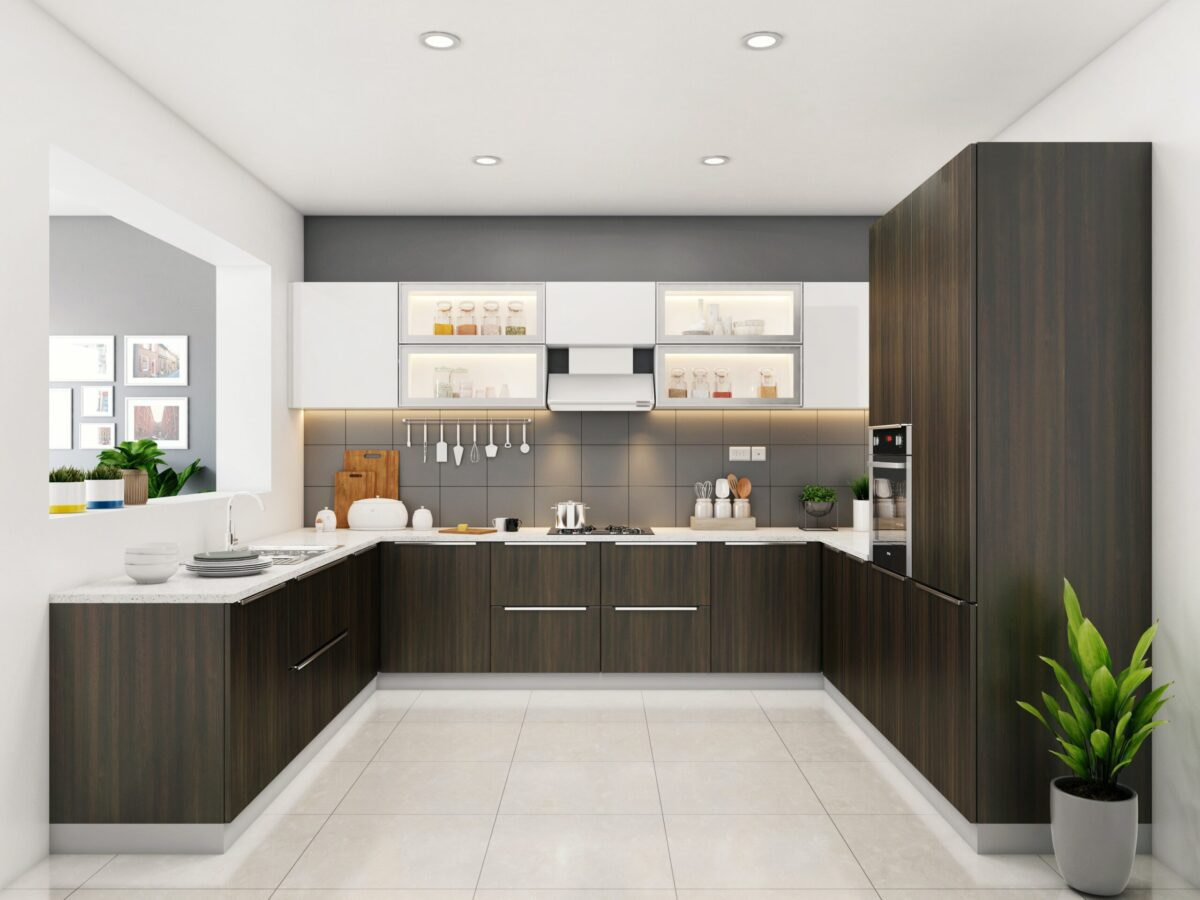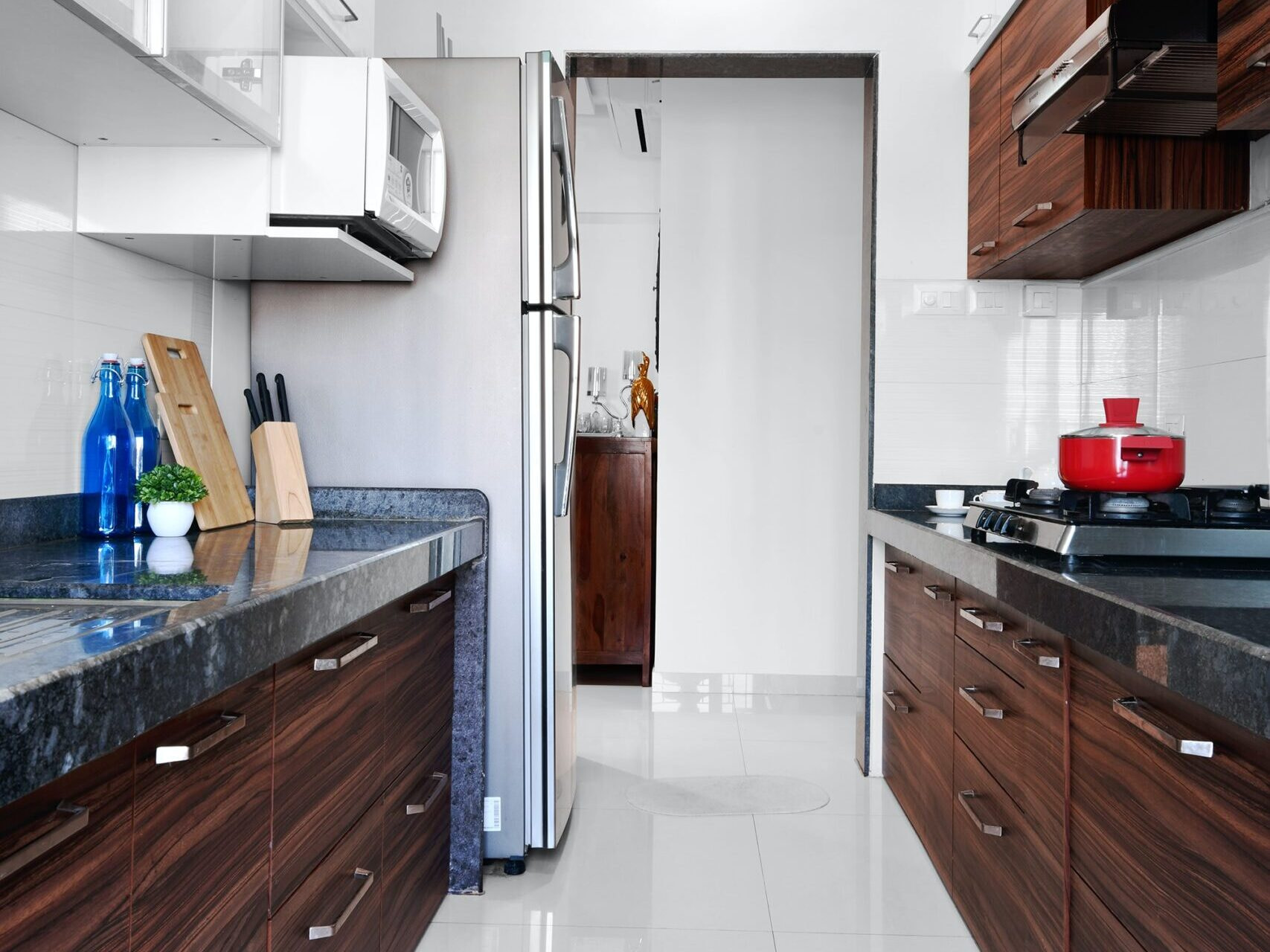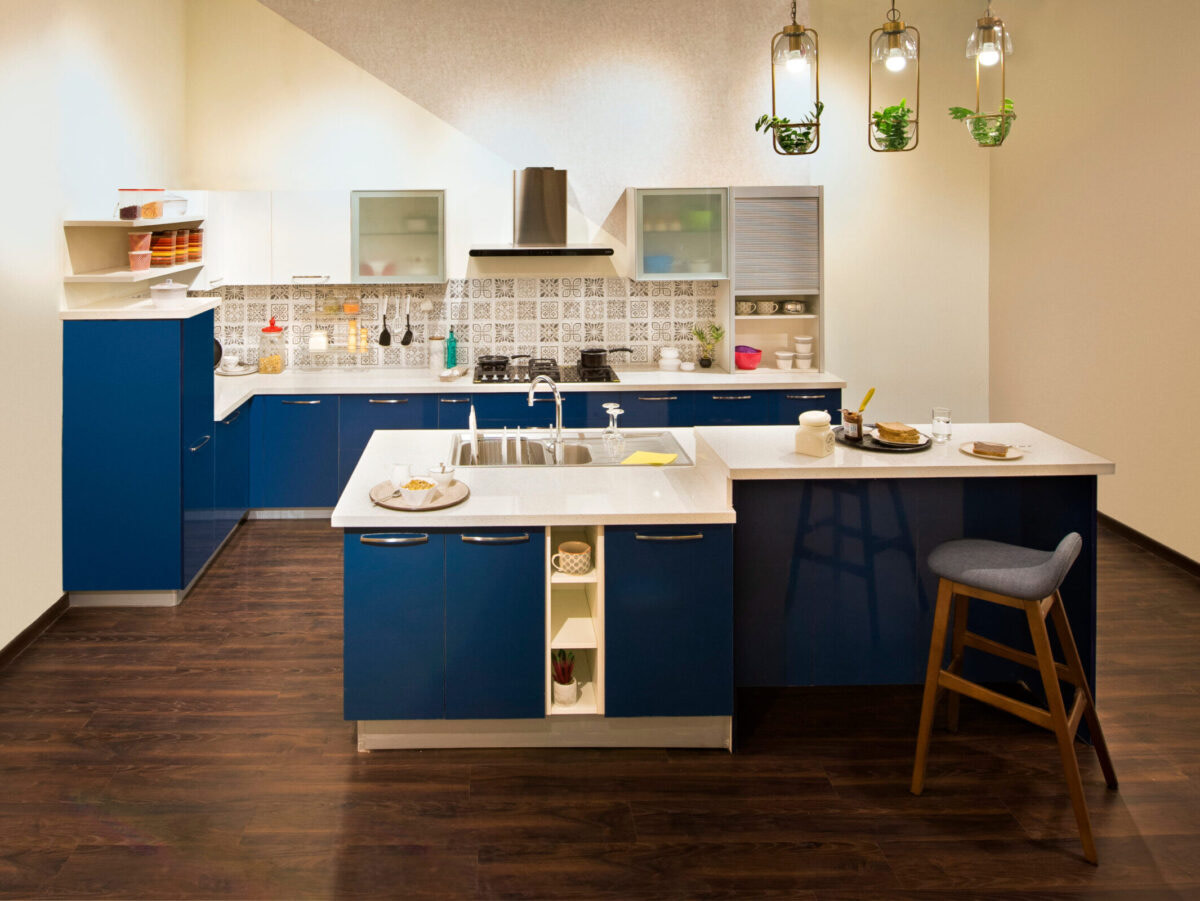 - by our designers of modular kitchen in Gorakhpur
Base Units:

Ideal for managing the space for all kind of utensils and kitchen accessories is posing a problem.

Bottle Units:

Used for storing bottles and jars of any size or shape.

Corner Units:

Perfect for corner areas.

Sink Units:

Ideal for placing the garbage bin and cleaning products.

Wall Units:

Available in various finishing styles and shutter options.

Tall Units:

Provides adequate amount of storage for all your cooking necessities.
Opposite Passport office, Gorakhpur 273004
&nbsp&nbsp&nbsp&nbsp Phone: +91-9999809743
Email: info@modularinterior.in