Extensive range of appealing and inspiring windows and doors
Performance defines class
With excellent performance and durability, uPVC windows and uPVC doors are the next-gen solutions for your interior design.
Why choose uPVC? The uPVC material is easy to clean and requires least maintenance. They are light in weight and require less time in installation.
We offer ultra-modern designs for uPVC windows and doors that cover all the popular varieties of this segment in India.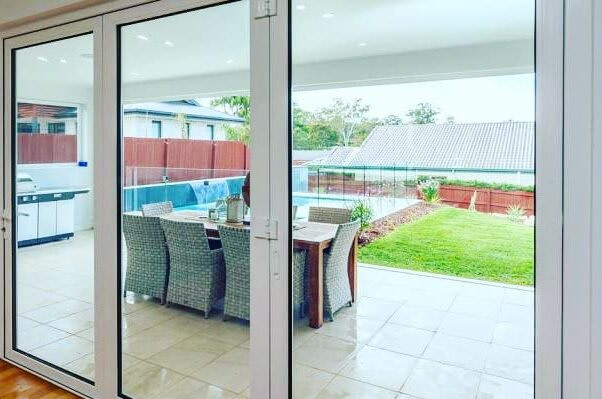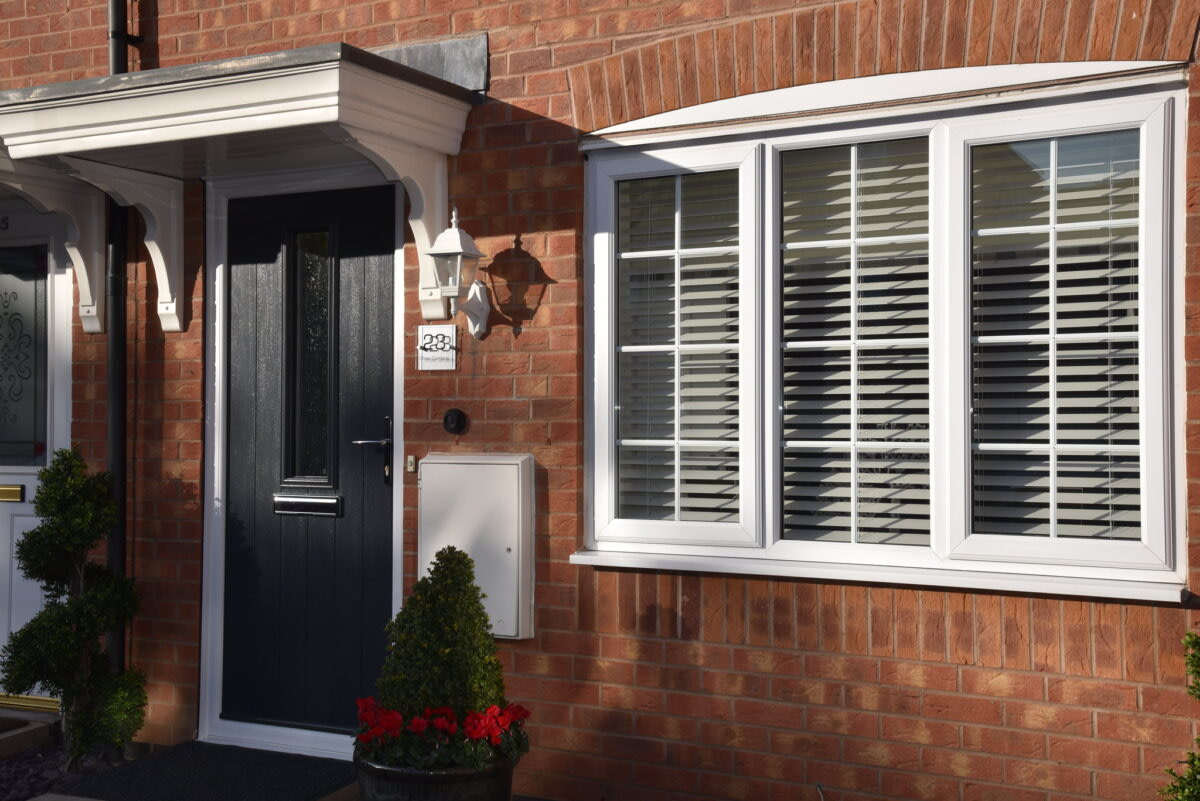 Best dealers of uPVC Windows in Gorakhpur
Modular Interior, as a uPVC windows dealer, is a pioneer when it comes to uPVC windows in Gorakhpur.
We have managed to firmly establish ourselves as a leader among suppliers and traders that offer the best uPVC windows in Gorakhpur, among other products.
Becoming the best brand for uPVC windows, Modular Interior offers a wide range of products that have been specially crafted for the Indian population. 
Not only can you avail the best price for uPVC windows, but you also have access to the best uPVC window installation team that will help you in:
selecting the ideal products from our uPVC window designs for homes,

calculating the price of the installation based on the cost per sq. ft. of the uPVC windows you choose,

measuring the size of the aperture, and designing a custom window for your installation.
- by our designers of uPVC Windows in Gorakhpur
Being the best among suppliers and traders of uPVC windows in Gorakhpur, Modular Interior brings to you an extensive range of gorgeous and exquisite home window designs that will not only transform the look of your house but also protect your home from the outside world.

With the right window design for your house, you can keep out the noise, dust, rain, and pollution, along with getting better control over the rising energy costs.

We offer innovative uPVC window designs that span the most popular types of windows in India, ranging from sliders and casement home windows to bay, tilt-and-turns, and combination home windows.

The various designs for uPVC glass windows go much further than improving the look of your residence. Moving beyond the aesthetic appeal, uPVC windows (coloured, timber-look, or other designs) offer a number of benefits. 

A uPVC window offers energy efficiency and better protection from the elements. The cost of uPVC windows is a little on the higher side as compared to the more conventional frames, but the uPVC window prices are more than justified with the numerous advantages they offer. 

The best uPVC windows are highly durable, require low maintenance, and are even tested for ultraviolet resistance to ensure that they don't fade.

The best uPVC windows are also resistant to corrosion and rot. Being non-conductive is another feature that uPVC windows in India have, which means that they do not allow for the transfer of heat via the glass used in the windows. 

This feature facilitates consistency in maintaining the internal temperature of a room. Using uPVC windows for the balcony is a popular practice as they require very less maintenance and work efficiently to keep out the elements. 

While single glazed uPVC windows are standard, using double glazed windows is highly recommended in regions with extreme temperatures.

Combining the latest uPVC window designs with double glazing ensures that the windows are highly energy-efficient.
We deal in the following varieties of uPVC windows in Gorakhpur:
Tilt and turn window

Casement windows

Villa windows

Fixed windows

Glass to glass windows

Combination windows

Bay windows
Best dealers of uPVC Doors in Gorakhpur
We are known as the best suppliers of uPVC doors in Gorakhpur because of the comprehensive services we offer. 
So, whether you wish to go for simple or complex design uPVC doors, you can contact Modular Interior to get the best uPVC doors installed at your site. 
We offer the best uPVC doors and uPVC door frames in Gorakhpur, along with top-notch services and complete customer satisfaction.
From uPVC kitchen doors to uPVC bathroom doors in Gorakhpur, Modular Interior is the one you should choose for getting the best modern uPVC doors installed. 
Modular Interior is the brand you can rely on to ensure all your requirements are met when it comes to getting aesthetically appealing doors for your home or office.
- by our designers of uPVC Doors in Gorakhpur
Modular Interior offers an exquisite range of designs in uPVC doors that include everything from casement and traditional sliding doors to the popular and contemporary lift-and-slide, bi-fold, designer, and others. 

Along with the option to choose the design of the uPVC doors, we also offer a wide-range assortment of options in door styles, colors, glass, and handles to allow you to customize the design of the doors to ensure they are perfect for enhancing the look and style of your home.

Irrespective of whether you choose uPVC doors for your house or office or any other establishment, you will definitely be able to enhance the aesthetic appeal of your space. 

Apart from elevating the look of a room, Modular Interior's uPVC doors for homes, offices, and other establishments provide a number of benefits as well. 

UPVC doors are well-known for their durability and ease of usage. Along with offering energy efficiency, uPVC doors also require very little in terms of maintenance.

These uPVC doors are considered to be the best doors home, offices, and other establishments as they are resistant to rot and rust. 

These doors also provide energy insulation and help in keeping the outside heat at bay, a feature that is the most helpful during the summers. 

Such a feature is also beneficial in the winters as it prevents the loss of heat and helps maintain the indoor warmth.

UPVC doors are ideal for a balcony as well, because material like uPVC ensures weather resistance and prevents rain, air pollution, or dust from coming in.

The price you pay for uPVC doors is always justifiable given the numerous advantages they offer. So, when it comes to installing uPVC doors, you can put your trust in Modular Interior, the best uPVC doors and door frame suppliers. 

Being the pioneer in the design, production, set-up, and service of completely customized uPVC doors, we have managed to become the best dealers of uPVC doors in Gorakhpur. From large to small uPVC doors, we guarantee that you will get only the highest quality products.
We deal in the following varieties of uPVC doors in Gorakhpur:
Sliding or Patio doors

Casement doors

French windows

Bi-fold doors

Single or double glazed uPVC doors
Today, Modular Interior is the benchmark of excellence in uPVC windows and uPVC doors in Gorakhpur. 

Our success as Gorakhpur's largest uPVC windows brand is built on the strength of our product, quality of material we use, and the innovations we bring to the table.

Our products consist of special additives that ensure all our uPVC windows and uPVC doors retain shape, colour and lustre for a much longer duration even when exposed to temperature variations or intense UV radiations. 

UPVC has a characteristic of negligible thermal expansion and contraction and very low thermal conductivity that leads to superior performance, high efficiency and sustainability to environmental changes.

While other uPVC window solution providers import profiles, which might not be suited for stringent Indian climatic conditions, Modular Interior maintains its own profile for uPVC windows, keeping in mind the extreme climate conditions in India. 

Our uPVC windows are also designed and simulated for different wind loads.

We take no shortcuts. Our every product comes with special packaging with factory-fitted glass; fusion welded joints and perfectly assembled hardware.
We are acknowledged for providing the best uPVC windows and uPVC doors in Gorakhpur, because of the following points:
Superior quality products

Products tested by reputed laboratories

Customised material used for Indian weather

Ethical business practices

Transparent business dealings

Easy payment options
Opposite Passport office, Gorakhpur 273004
&nbsp&nbsp&nbsp&nbsp Phone: +91-9999809743
Email: info@modularinterior.in